Formula 1 has announced an ambitious sustainability plan to have a net-zero carbon footprint by 2030. This initiative will cover the Formula 1 cars and on-track activity and the rest of the operations as a sport. The intention is to wipe out the carbon footprint of activity at race tracks, including road and air transport of staff and equipment to the events.
It will make all events "sustainable" by 2025, including eliminating single-use plastics and ensuring all waste is reused, recycled or composted. And in 2021, rules will demand that the petrol used in F1 has a biofuel content of at least 10%.
Most of their impact comes from transport of their materials and their staff, not from the emissions of their cars. The sport's total carbon emissions in 2018 as 256,551 tonnes, not including fans' transport to races, comprising:
Logistics (road, air and sea freight) 45%
Personnel travel 27.7%
Factories and facilities 19.3%
Events 7.3%
Total F1 car emissions including all race and test mileage: 0.7%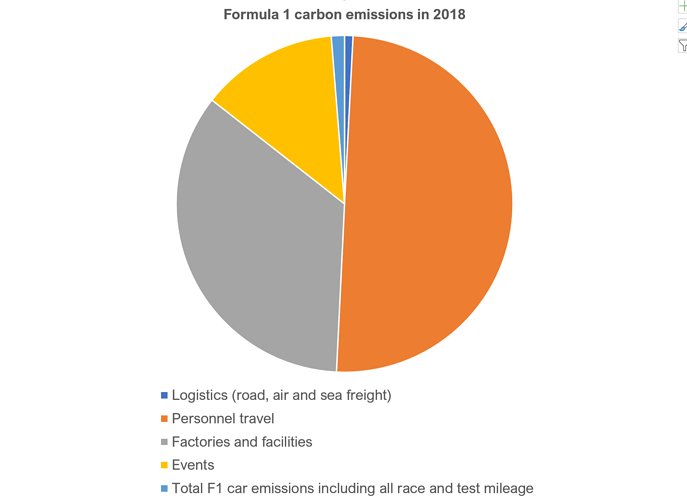 How are they going to reduce this? Will being more efficient with their deliveries (combining where possible, shipping by lower carbon methods) make a dent?