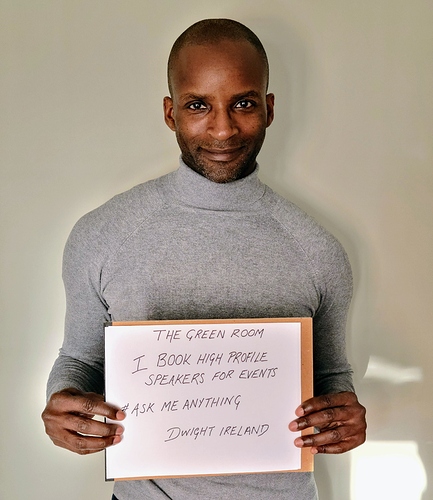 Hello,
I'm Dwight Ireland, Vice President of US and International Sales at Speakers' Spotlight. I have worked in the events industry for over 10 years and I believe that honesty and integrity are the keys to building long lasting relationships.
I developed my expertise for matching the right talent with the right event through my experiences working with musicians at a national music agency, followed by a role as the Associate Director of Speaking Engagements at a globally recognized social enterprise. I am based in Canada and have worked internationally in South Africa, Los Angeles, and New York.
I'll be here to answer all your questions live about booking speakers for your events on 2020-11-03T16:00:00Z → 2020-11-03T17:00:00Z
You'll need to sign up to the forum to take part. Once you have signed up, add this event to your calendar by clicking the three dots in the invitation above. See you soon!