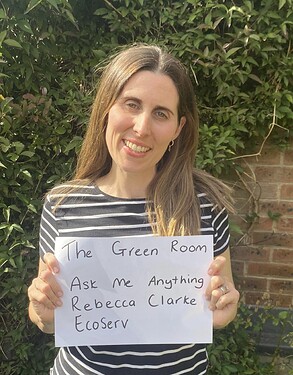 Hello, I'm Rebecca Clarke from Ecoserv Group, I am the Sustainable Lead for the company and engage with our new and existing clients on how we can help them on their sustainability journey. I also look after all sustainability aspects within our company. The Ecoserv Group has been established since 1993 providing cleaning and FM services to customers in a sustainable way. Through our cleaning products which are biological, safe for people and animals and our equipment which saves water and energy consumption, we strive to lower our impact on the planet. We are committed to carbon reduction and to benefitting our communities through our social value projects.
I have always had a passion for the environment and sustainability, I worked for 12 years in Renewables being part of a project team and making an impact to the environment. I am currently studying Sustainability through IEMA in my spare time. I am always looking for new ideas on sustainability and seeing what new products are being bought to the market to reduce impact to the environment.
This will be a great chance to ask Rebecca all of your burning questions on sustainable cleaning and find out more about the fantastic work she does.
We hope to see you here Tuesday 7th September at 12pm!
You'll need to sign up to the forum to take part. Once you have signed up, add this event to your calendar by clicking the three dots in the invitation above.