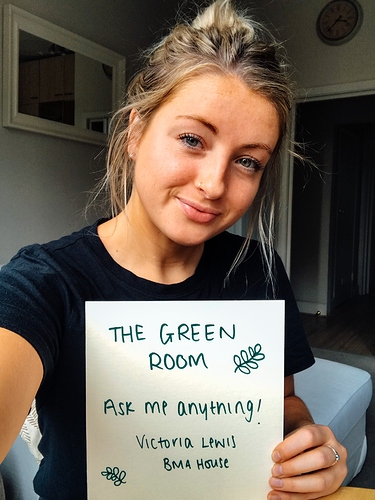 Hi, my name is Victoria and I am Venue Sales and Events Planner for BMA House.
We are an award-winning events venue in Bloomsbury (near Euston and Kings Cross) and we put sustainability at the heart of everything we do.
I have been at BMA House for just over two years, and since joining I have had an active role in all things 'green'. I have previously worked at other London venues and events agencies, and I studied Events Management at University.
Sustainability is something I feel passionate about and I work closely with our CSER team at the BMA to ensure that everything we are doing in the venue is as 'green' as it can possibly be, and its my job to encourage and inform other teams and staff members to do their bit of the planet.
We have won a number of prestigious awards such as 'Greenest Venue', 'Most Sustainable Venue' and 'Gold' Green Tourism Award. We have an entirely plant-based menu and packages, energy-saving and recycling systems in place, we have reduced our delegate carbon footprint by 70% and achieved zero landfill status.
I am constantly searching for new ways to improve the venue and reduce our environmental impact further. AMA.
I'll be here to answer your questions live on 2020-09-08T15:00:00Z → 2020-09-08T16:00:00Z.
You'll need to sign up to the forum to take part.
Once you have signed up, feel free to add this to your calendar by clicking the three dots in the invitation above.
Talk soon!