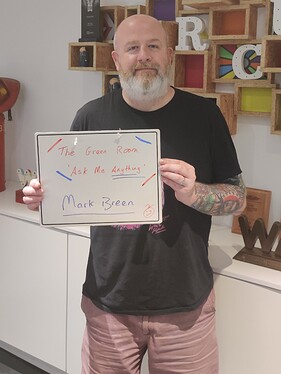 I'm Mark and I run an events business in Dublin, Ireland. We operate as Cuckoo Events but, predominantly, as Safe Events and we specialise in Crowd and Event Safety as well as planning for large-scale, mass-gathering events. Our clients run festivals and events in Ireland and the Middle East, mainly. We do some work occasionally in the UK also.
I consult for a lot of State and private clients here in Ireland as well as developing and delivering training for a wide range of organisations here and abroad. We are currently delivering the first Professional Diploma in Risk & Safety Management for Crowds and Events live, online, every Thursday evening to 24 professionals based around the world. We also deliver an IOSH course entitled Working Safely at Events, which is very popular.
When not working as the HSEQ Director for festivals in the Middle East or as Event Controller / Safety Officer on events here in Ireland, I can usually be found riding motorbikes or being made a fool of by my 4 year-old daughter. I am currently pursuing 2 Masters courses, one that I should have finished by now but COVID has delayed my dissertation and the other that I took on recently to support our work on global master planning teams for events.
We hope to see you here Tuesday 24th August at 12pm!
You'll need to sign up to the forum to take part. Once you have signed up, add this event to your calendar by clicking the three dots in the invitation above.