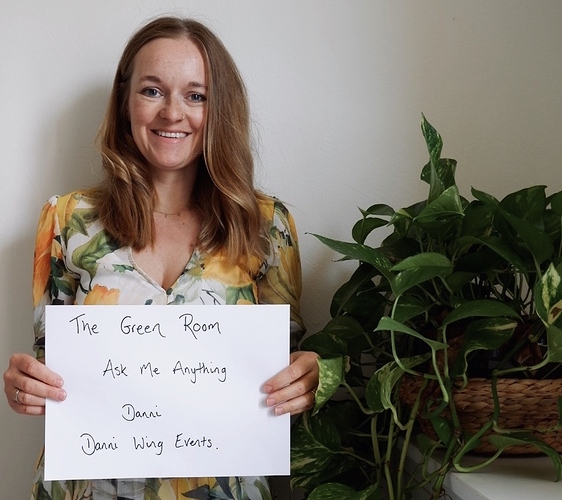 Hi,
I am Danni and I run a boutique events agency in the south of France, working on everything from intimate elopements to large scale events for global corporations.
A lot of our work is focused on organising beautiful destination weddings for predominately anglophone couples from around the world.
I'm currently working on my own sustainability charter to encourage my private and corporate clients to make more planet friendly decisions and trying to set up a network of sustainable suppliers here in the South of France.
My main challenges are that sustainable options can often be more expensive, which is hard for budget conscious clients. I've also found as mentioned above that by the time sustainability is thought of, most suppliers are already on board!
We love being able to incorporate our love for our local area, passion for food and joy of making things look pretty and call it our job!
Many of our couples book their wedding venue and then find it difficult to know where to start with the planning process. Often there are communication issues due to the language barrier and it can be difficult to find suppliers you know you can trust. We take all of these stresses away from our couples and do the all leg work for them, from finding suppliers, comparing quotes and designing mood boards to wedding rehearsals and full on the day co-ordination.
I have lived in France for 9 years now and love nothing more than spending lazy Sunday mornings at the local market, returning home to cook and enjoy a typically long French lunch washed down with a glass of Rosé.
I'll be here to answer your questions about living in France, getting married abroad and sustainable destination weddings live on 2020-05-19T15:00:00Z → 2020-05-19T16:00:00Z
You'll need to sign up to the forum to take part.
Once you have signed up, feel free to add this to your calendar by clicking the three dots above.
Talk soon!