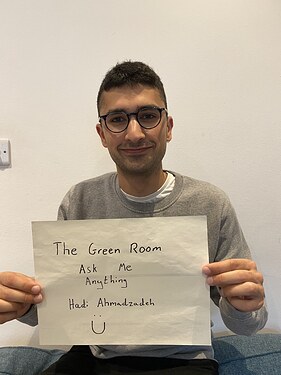 Hello! My name is Hadi Ahmadzadeh and I am the founder of sustainable nightlife company ecodisco. My expertise is mainly in implementing reusable cup systems and eradicating single-use waste from music venues and events. Ecodisco is based in London, UK and our goal is to eradicate single-use culture and ghg emissions from the UK nightlife scene. Our primary focus is on urban nightlife but we also work with festivals and other one-off events.
My passion for sustainable nightlife emerged when throwing parties in South London. I felt that the waste produced by the events contradicted all of the positive elements that we all enjoy so much. I launched ecodisco as London's first commercial club night to remove single-use plastics and in early 2020 converted it into a sustainable nightlife consultancy.
This will be a great chance to ask Hadi all of your burning questions and find out more about the fantastic work he does.
We hope to see you here Tuesday 3rd August at 12pm!
You'll need to sign up to the forum to take part. Once you have signed up, add this event to your calendar by clicking the three dots in the invitation above.