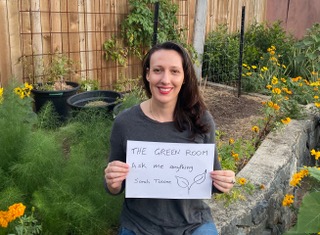 Hi I'm Sarah Tosone and I am the leading sustainability consultant and environmental manager servicing large feature film productions in Australia and New Zealand.
I have worked extensively in Film & TV for over 15 years in various roles and formats including feature films, TV series and documentaries. In the last five years, I have been specialising and advocating for environmental sustainability in film productions and events.
I have a Bachelor of Arts from the University of Queensland and I'm a Team Leader at the Sustainable Events Alliance.
I'll be here to answer your questions live on 2020-06-09T15:00:00Z → 2020-06-09T16:00:00Z
You'll need to sign up to the forum to take part.
Once you have signed up, feel free to add this to your calendar by clicking the three dots above.
Talk soon!